Nekala
History
Traduit du Sanskrit, « Kala » signifie le « noir », et est une divinité hindou à double identité. Elle représente la mort physique et symbolique, le silence profond et l'introspection. Elle libère des cycles, enlève toute négativité, transcende le temps, et est la personnification de Brahman qui signifie « le tout ».
Traduit du grec, « Neo » signifie « nouveau ». C'est un mot à forte connotation, qui renvoie à celui qui apporte le changement et qui porte en lui une lumière nouvelle. Il représente l'innovation et le renouveau, et ouvre la porte à une nouvelle vision et au début d'autre chose.
Nekala is a balance. It is the balance between polarities, between things, and between our worlds. Nekala is an ode to nature, to the life that surrounds us, to our cultural wealth, to our wisdom and to our stories. It is a tribute to what the world brings us in all its forms.
I grew up with nature, surrounded by greenery, landforms and water, nourished by the calm and serenity of my environment. I built myself around the essential and found my balance there. 
Passionate about art and materials, I have always loved to experiment, appreciate beauty and express myself through it. A traveler at heart, I traveled the world at a very early age, having always had an attraction for adventure, the discovery of peoples and cultures, and for the exploration of the most exotic and exotic corners of nature.
I have immersed myself in languages, civilizations and arts, as well as in ways of life that are in line with my philosophy: simple, respectful, and in harmony with our nature.
The places I have lived and the experiences I have had in the world have opened my eyes and my heart. I have traveled long and far, but most of all, I have traveled deep within myself.
Ces expériences ont nourri mon désir intrinsèque depuis toujours, celui d'inspirer le monde à faire les choses autrement, et d'éveiller chacun d'entre nous vers quelque chose de plus beau.
Ainsi, inspirée par mes voyages, par les arts et la spiritualité des cultures, par les valeurs que je porte et par les changements que je veux voir dans le monde, Nekala est né d'une véritable philosophie de vie et d'un profond désir de faire les choses autrement.

– Léa
Our dreams
Nekala dreams of a better world. A world based on gratitude and respect for life, for our nature and for our humanity. We dream of a world that evolves with wisdom and kindness, and that offers new perspectives to innovate, change, and move towards a happier, more harmonious, more fulfilled Earth.

These dreams are the essence of Nekala, from her creations to the messages she carries for her community. We wish to create with authenticity and integrity, and to actively engage ourselves in order to positively impact the world of tomorrow. Thus, privileging production, materials and methods that are concerned with our environment and our social rights are essential and primordial choices.
Our ethics
Handmade
Chacune de nos pièces sont réalisées à la main, dans nos ateliers. Nous mettons en avant la beauté du travail artisanal, qui requiert des techniques et savoir-faires traditionnels, et rendant ainsi authentiques et uniques chacune de vos pièces.

Nous privilégions les petites productions en créant pour chaque collection des séries aux quantités limitées. Cette approche nous permet de mettre en valeur le travail artisanal, tout en évitant une surconsommation, cause d'un monde toujours plus saturé et pollué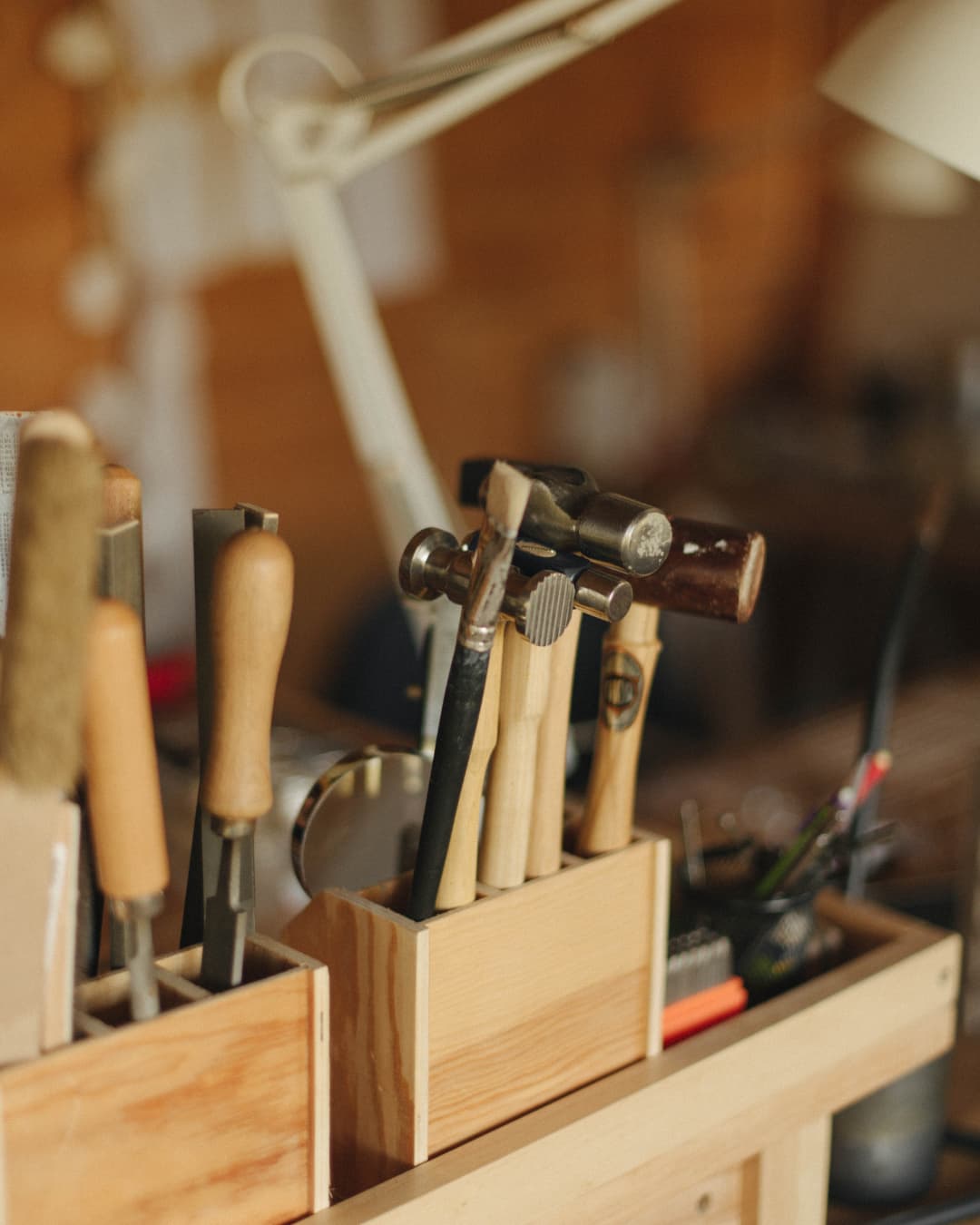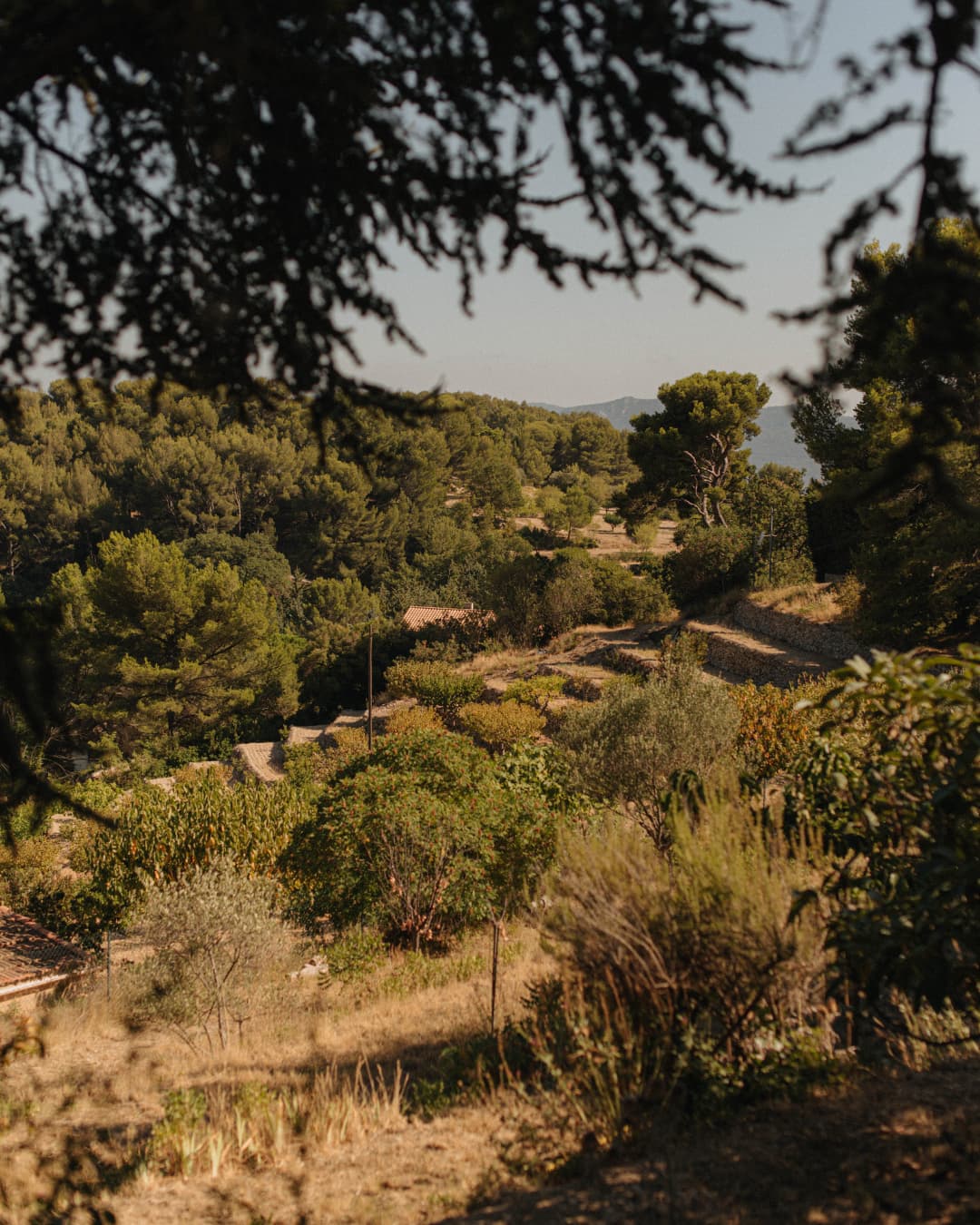 Fait en France
Chaque pièce est réalisée au sein d'ateliers français, situés en Provence et en région parisienne. Nous travaillons également avec des fournisseurs et partenaires français, garantissant notamment l'achat de métaux en France.

Notre production est donc entièrement Made in France, nous permettant ainsi de limiter les émissions de CO2 et autres impacts écologiques liés aux déplacements qu'engendreraient une chaîne de production internationale. 
Materials
Parce que notre souhait est de façonner des bijoux qui vous inspirent et vous accompagnent dans le temps, nos bijoux sont créés pour durer toute une vie. Nos créations sont fabriquées en métaux précieux, durables et recyclables. Nous travaillons exclusivement l'argent massif recyclé fourni en France, nous permettant ainsi une provenance et une qualité fiables.
Utiliser des métaux nobles comme l'argent et le vermeil nous permet de créer des pièces de haute préciosité, capables de résister au temps et aux manipulations quotidiennes. Nous encourageons une consommation plus responsable, c'est pourquoi si toutefois l'usure laissait des marques, nous proposons un service de réparation et de redorure afin de prolonger la vie de vos bijoux Nekala.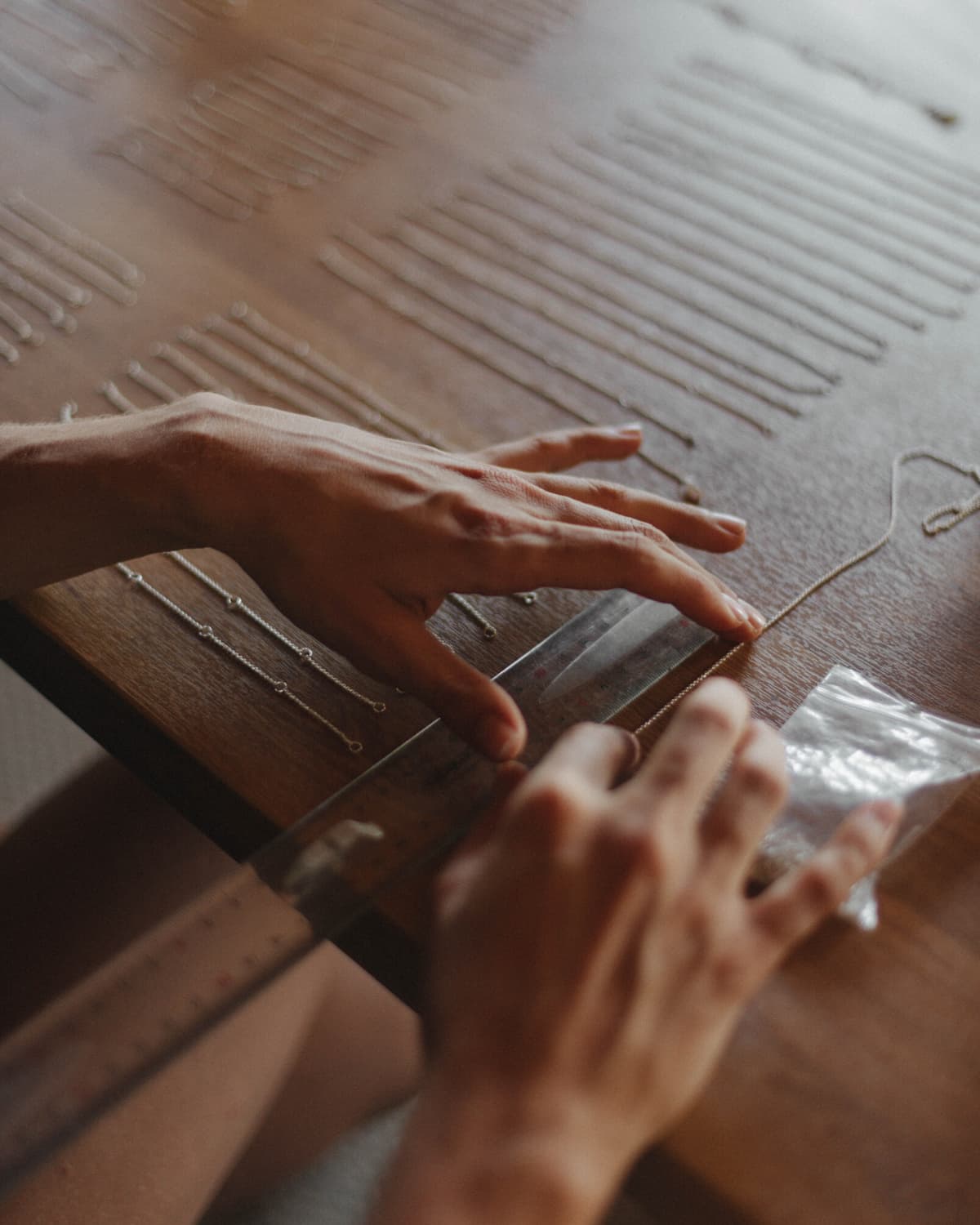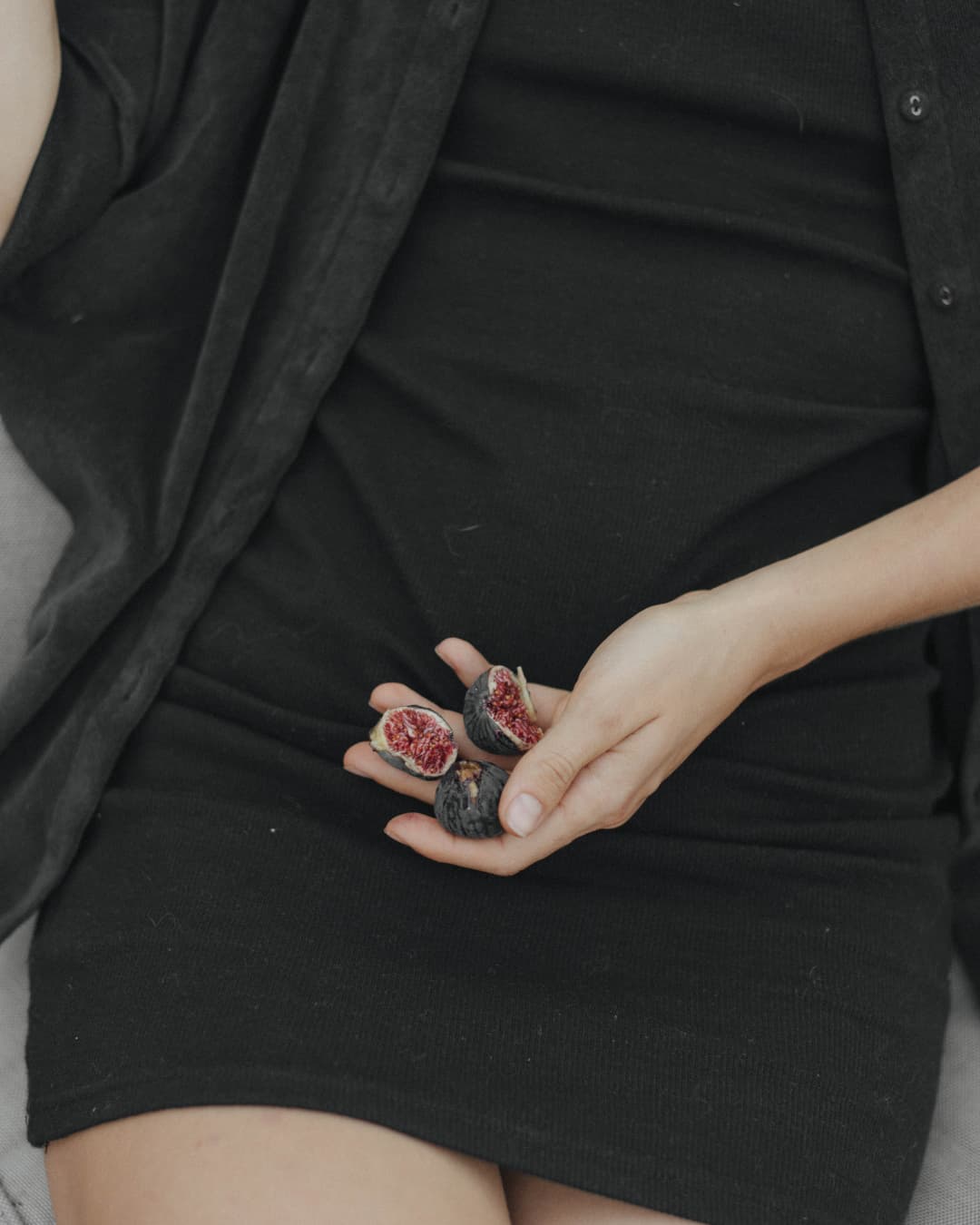 Ecology
From the creation to the sending of your parts, each step is thought to limit our ecological impact. Our partners and suppliers favor the most ecological solutions in the creation of your parts. All materials are recycled and losses are reused. They respect the ecological standards in force, in particular the proscribed use of cadmium and nickel in gold baths, are committed to recycling their metals and chemicals, and choose to source their materials from certified mines, securing serious extraction and fair wages, respecting social rights, thus avoiding forced labor.

Notre packaging est conçu pour être totalement éco-responsable. Il est 100% recyclable, biodégradable ou réutilisable. Notre hébergement web fonctionne aux énergies renouvelables, et nous reversons un pourcentage de de nos bénéfices à Stripe Climate, une plateforme qui lutte pour l'élimination du carbone.
Community
We are dedicated to building diverse and inclusive teams, working in a caring and respectful manner. Multiculturalism is welcomed and celebrated at Nekala, and we believe that each person should be honored for what they bring to the table, whether in our work environment or in our community. All of our artisans and partners work under healthy conditions and are fairly compensated.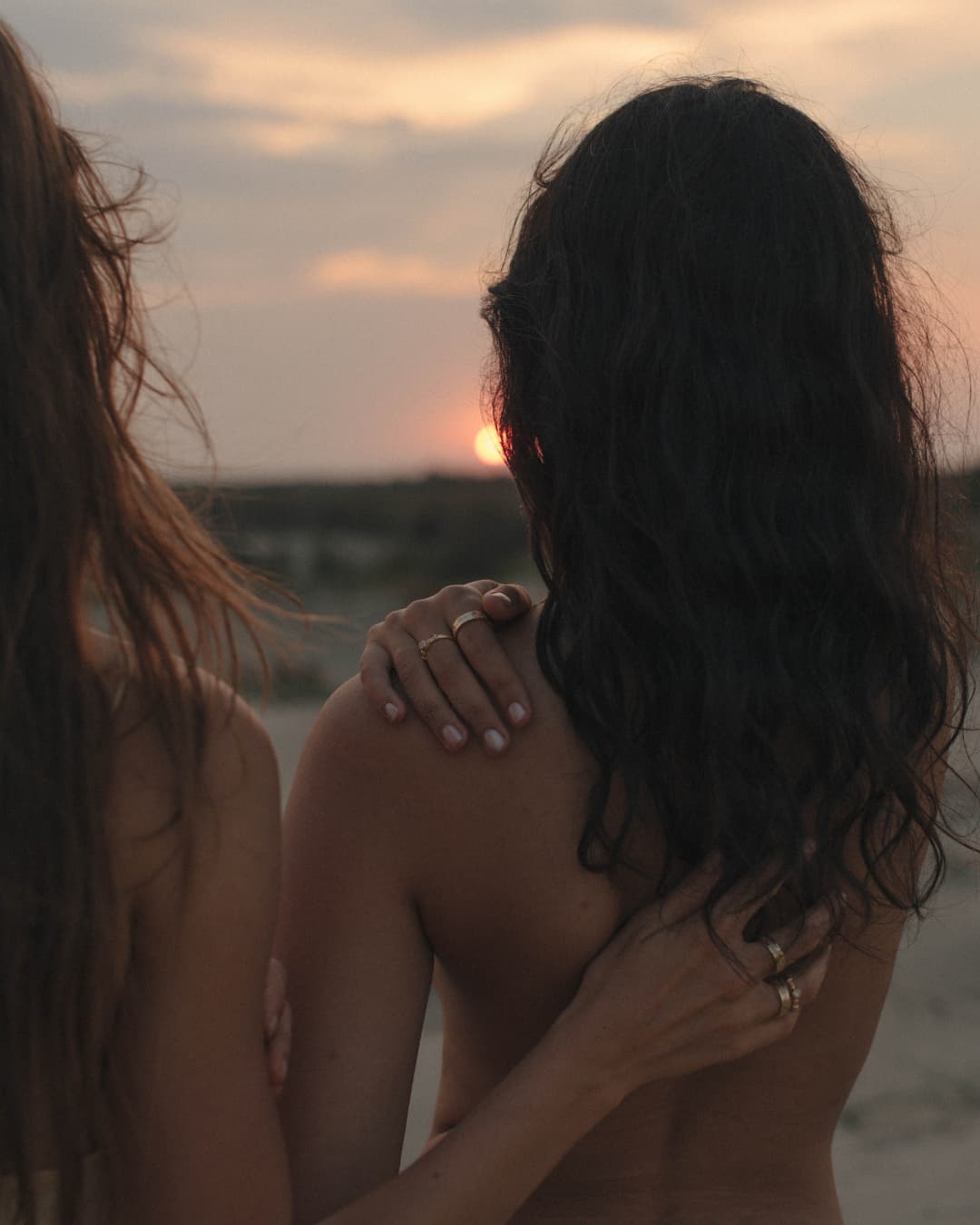 Our materials
Sterling silver, or 925 silver, is a metal composed of 92.5% pure silver and 7.5% other metals, usually copper. A base metal is combined with pure silver to make it stronger, easier to work with, and more durable.
To the final jewel, an additional 5 microns of silver plating is done by Nekala, allowing to increase its resistance and to repel its oxidation.
Conscious of the stakes of mining and the environmental impact, we work exclusively with recycled solid silver supplied in France, guaranteeing its quality, avoiding the CO2 emissions associated with transport, and limiting the exploitation of our natural resources.
The vermeil is a jewel whose base is made of 925 silver, then covered with a layer of 18k gold with a minimum thickness of 5 microns. This is the thickness we have chosen for our jewelry.
Vermeil is a precious metal in its own right, with a thick layer of gold and preciousness that gives your jewelry exceptional durability and value. It is resistant to water, wear and oxidation, as well as being non-allergenic since it is made from solid silver and gold.
More precious than silver and more affordable than gold, it is the perfect compromise to make your jewelry last a lifetime. Over time, vermeil develops a patina, making each piece as unique as the person wearing it.
Our gemstones come from natural mines in different countries such as Burma, Sri Lanka or India. They are then cut by lapidaries generally in China or India.
As the mining of gemstones is still largely less regulated than that of precious stones, it is still difficult for us to guarantee transparent traceability and extraction conditions that meet our ethical standards. Nevertheless, we are doing our best to come closer to these standards.
The ambition to guarantee a 100% ethical production, from raw materials to the delivery of the finished product, is one of Nekala's priorities.
The ruddy one
What is the difference with other gold jewelry?
The gold with fine gold
Fine gold plating is a designation used when a very thin layer of 24k gold covers a piece of base metal jewelry.
The gold layer is 1 micron thick and is usually applied to copper or brass. A thin layer of copper is usually added to smooth the surface of the metal before gilding.
The very thin layer of gold and the properties of base metals do not give the jewelry a high quality: it is not very durable, oxidizes quickly, its color wears off easily, and it may irritate sensitive skin over time.

It is the most fragile gilding, but one of the most widespread, so the choice of jewelry is very wide. Fine gold jewelry is popular because it is very affordable and perfect for adorning yourself with different jewelry, whether for an occasion or to follow new trends and change styles with the seasons.
Gold plating
Gold plating is a layer of 18k gold of 3 microns deposited on a metal, whether it is common or not. A thin layer of copper is often added to smooth the surface of the jewel before it is gilded.
Gold-plated jewelry is most often found on brass, but silver-plated jewelry is also available, most often on foreign markets. If the gold is plated on silver, your jewelry is more noble and durable.
Because the gold layer is thicker than fine gold, the jewelry is more resistant and lasts longer, although care is still highly recommended.
Gold plating is the most present designation on the jewelry market. It is difficult to keep them for a lifetime, but it is appreciated for being the right compromise between affordability and quality of the jewelry.
The gold filled
The gold filled corresponds to a thick layer of gold not affixed but mechanically bound to a metal base, this base generally corresponding to the manufacturer's own brass.
The gold filled is still very rare on the French market, and is rather found in America.
In the United States, to obtain this designation, the layer of 14k or 12k gold must be 5% of the total weight of the jewel. In Brazil, it is 3% of 18k gold that is bonded to the brass.
Gold filled is similar to gold plating since the gold layer is thicker and on brass. But the gold filled containing 50 to 100 times more gold although the quality of gold is lower, it is still much more durable and resistant, and does not oxidize. It is more qualitative and therefore a little more expensive.
The ruddy one
Vermeil is a precious metal in its own right, since it corresponds to 18k gold plated on solid silver.

To obtain this appellation, the thickness of the gold layer must be at least 5 microns in France, while 2.5 microns is sufficient abroad. The gold must be affixed to solid silver 925, also called sterling silver.

This makes vermeil noble and extremely durable, capable of lasting a lifetime and more. It is very strong and does not oxidize. Gemstone jewelry can also be worn on a daily basis, as both gold and silver are non-allergic metals.

More often used for signet rings, escutcheons or for tableware, we have decided to make it a standard for our jewelry, even delicate ones. Because we are in a sustainable approach, and we wish to create pieces that inspire you in your daily life, that carry your wisdom, and can transmit it to your future generations.